Public Programs
Current & Upcoming Public Programs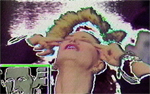 Gallery at BRIC House
647 Fulton Street
Brooklyn, NY 11217

EAI is pleased to partner with BRIC on the exhibition Public Access/Open Networks, on view from March 23, 2017 through May 7, 2017. Curated by: Jenny Gerow, Assistant Curator at BRIC, in collaboration with freelance curators Reya Sehgal and Lakshmi Padmanabhan

Public Access/Open Networks showcases both historic and contemporary art works inspired by and produced for Public Access television. The exhibition features over twenty artists and collectives that have worked in the Public Access arena, as well as contemporary artists experimenting with the democratic potential of new media platforms on the Internet. As part of the exhibition, BRIC's own Public Access television channels will also air continuously in the gallery space, and a stage in the center of the gallery will act as a set for the production of new programming by BRIC's community producers.

In conjunction with the exhibition, EAI and BRIC will co-present the symposium Utopian Potentials and Media(ted) Realities on April 22, 2017 from 12-4pm.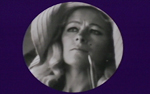 Peter Jay Sharp Building BAM Rose Cinemas
30 Lafayette Ave Brooklyn, NY, 11217
EAI will partner with Migrating Forms festival to present two programs by artist collective General Idea (1969-1994). General Idea (AA Bronson, Felix Partz and Jorge Zontal) forged a unique conceptual practice that deployed parody and irony to critique the artworld and popular media culture. In performances, installations, video, photography, prints, and editions, they explored social phenomena ranging from the production, distribution and consumption of mass media images to gay identity and the AIDS crisis. Now in its eighth annual edition, Migrating Forms spotlights a range of moving-image work from international festivals, museums, biennials, and microcinemas in the common context of the cinema.